• Hand Wired Tube Amplifiers • Hand Wired Foot Pedals • Amplifier Accessories • Custom Effects Pedals and Amps •
Burriss Products
Tube Rectifier
30w/ Universal Power
On-Board Reverb--1x5AR428
w/ Universal Power--2x6L6GC
Vibrato can be added--6x12AX7
Shipping weight-
(1-12 = 67 lbs)(2-12 = 71 lbs)(2-10 = 67 lbs)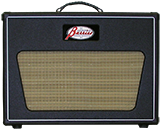 The Shadow
•Your Guitar •Your sound
•A true American Voice
SINGLE CHANNEL: Clean, mild overdrive with a big American voice, On-board dual phase inverter circuit equipped with a selector switch delivering two styles of clean American Character.
Audio Samples-
Eddie Berman From Indoor storm Jammin' on a Shadow
Note: Quality differs from the actual Amplifier. The only way to hear the TRUE tone, is to actually play one!