• Hand Wired Tube Amplifiers • Hand Wired Foot Pedals • Amplifier Accessories • Custom Effects Pedals and Amps •
Burriss Products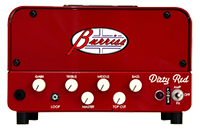 Dirty Red
Hailed for it's no compromise overdrive tones, the Burriss Dirty Red delivers the goods in spades. The perfect choice for the demanding guitarist that requires solid overdrive tones in an environment calling for lower stage volumes...
Visit page >>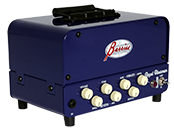 Royal Bluesman
Quality, Versatility and sweet tones have always been the hallmark of the Burriss Design philosophy and the Royal Bluesman is no exception. Despite it's ultra portable stature the Royal bluesman is really 2 high quality audio devices in one...
Visit page >>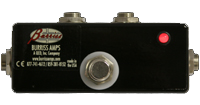 Chaloopa
High Fidelity Unbuffered, Noise Free, Rugged Construction that will provide you with years of quality service. A common Lithium Coin battery provides hundreds of hours of play time...
Visit page >>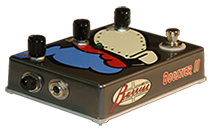 Boostier
The Burriss Boostier II is a fully adjustable clean gain pre-amp. It can be used as a unity gain buffer at the front of your pedal line, or as a "make up" pre-amp to equal the output levels between single coil and humbucking pickups...
Visit page >>
Boostiest
The Burriss Boostiest is a combination of two totally independent gain pedals in a single enclosure. On the right side(input side) is a fully adjustable clean gain pre-amp. On the left side(output side) is a "TS" flavored overdrive circuit...
Visit page >>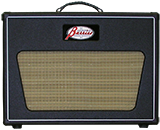 The Shadow
Clean, mild overdrive with a big American voice, On-board dual phase inverter circuit equipped with a selector switch delivering two styles of clean American Character...
Visit page >>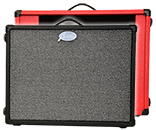 Extension Cabinets
Perfect for the small studio, shops that want to quickly demo speakers or for the guitarist that enjoys experimenting with an assortment of speaker without the hassle of pulling out the ole' tool kit. Ships loaded with a hot WGS Reaper speaker...
Visit page >>